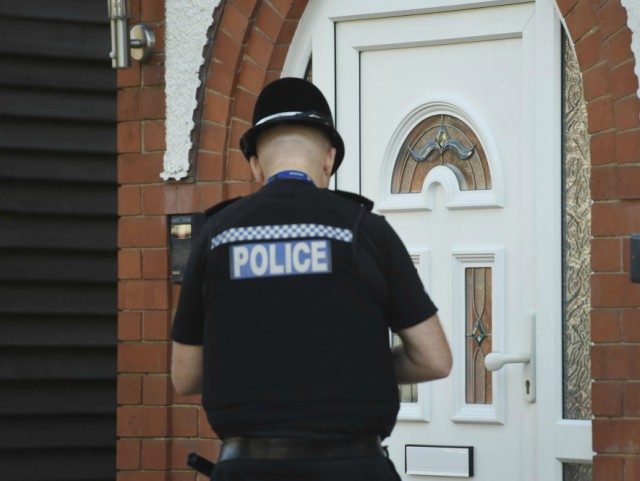 People in the United Kingdom could face up to fifteen years in prison for repeatedly viewing "far-right propaganda" or "terrorist material" online, according to a report.
According to the Guardian, "A new maximum penalty of 15 years' imprisonment will also apply to terrorists who publish information about members of the armed forces, police and intelligence services for the purposes of preparing acts of terrorism," while the "tightening of the law around viewing terrorist material is part of a review of the government's counter-terrorism strategy following the increasing frequency of terrorist attacks in Britain this year."
Users who view the forbidden content only once by mistake, or out of curiosity, will not be charged, and it is reported that there will also be protections for journalists, academics, and "others who may have a legitimate reason to view such material."
"I want to make sure those who view despicable terrorist content online, including jihadi websites, far-right propaganda and bomb-making instructions, face the full force of the law," declared British Home Secretary Amber Rudd. "There is currently a gap in the law around material [that] is viewed or streamed from the internet without being permanently downloaded."
"This is an increasingly common means by which material is accessed online for criminal purposes and is a particularly prevalent means of viewing extremist material such as videos and web pages," she continued.
Both Rudd and Prime Minister Theresa May have frequently expressed interest in cracking down on the Internet and implementing censorship.
After Rudd was recently asked by an individual why she wants to stop encryption when it was proven that she didn't understand how it works, the Home Secretary replied, "It's so easy to be patronised in this business."
"We will do our best to understand it. We will take advice from other people. But I do feel that there is a sea of criticism for any of us who try and legislate in new areas, who will automatically be sneered at and laughed at for not getting it right," she expressed. "I don't need to understand how encryption works to understand how it's helping the criminals. I will engage with the security services to find the best way to combat that."
This all comes on the back of the recent ban on National action, the attack on stormfront, and daily stormer. With this new wave of anti free speech nationalists would do well to think ahead. adapting to survive this new theater we find ourselves in. ORDER15 by nature is National Socialist, but every effort is made to present ourselves in such a way as not to be banned outright by the social media giants. Some times this comes at the expense of our support base who assume that our message is too soft and their by the org itself to soft. But what good is it to try and rally men behind the swastika if no one sees it. Nationalists must adapt constantly to the era and onslaught we find ourselves in. In such a  case pride really does come before the fall.