It might look like an unassuming rabbit hole, but this tunnel leads to a stunning network of caves dating back 700 years.
The caves are hidden less than a metre beneath a farmer's field in Shropshire and were used by followers of the Knights Templar, a medieval religious order that fought in the Crusades. Knights Templar is an organisation that's inspired many nationalists because of the  bravery and purity of the knights, who protected Christian pilgrims in the Holy Land. An order we as ORDER15 should try to emulate in many ways, not least their selfless dedication to their faith and folk.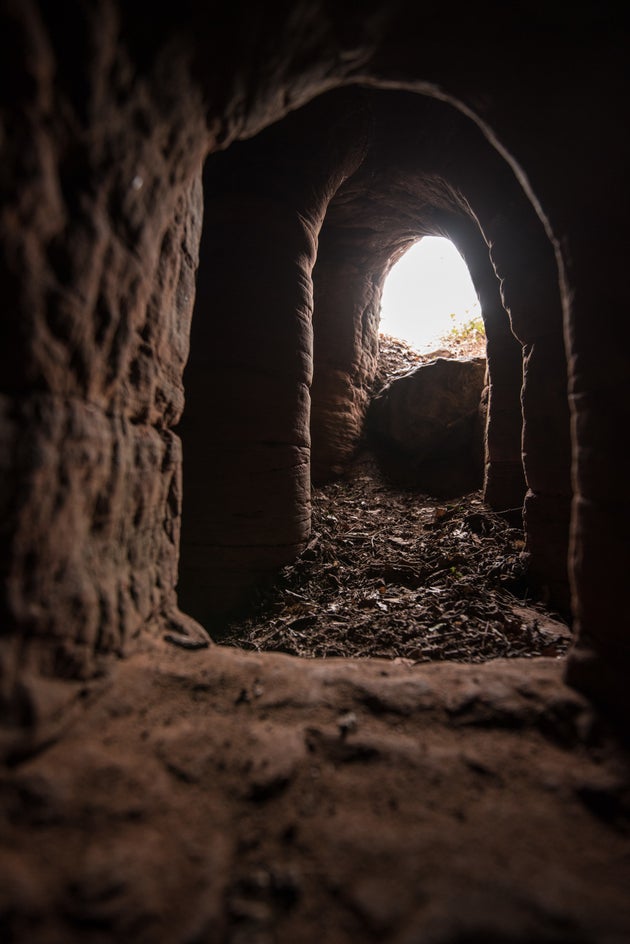 The order was founded at the height of the Dark Ages and was given space on the Temple Mount above the ruins of King Solomon's Temple in Jerusalem.
The order attracted new members from all over Europe, before it was disbanded by Pope Clement V, in 1312. Some people continue to believe the knights simply went underground and to this day harbor a secret that could topple the Catholic Church.
Photographer Michael Scott, from Birmingham, ventured beneath ground to witness them for himself.
The 33-year-old said: "I traipsed over a field to find it, but if you didn't know it was there you would just walk right past it.
"It's probably less than a metre underground, so it's more into the field than under it.
"Considering how long it's been there it's in amazing condition, it's like an underground temple."
The tunnel leads to a network of walkways and beautifully carved arches.
Scott added the cave was quite cramped and those nearing six feet tall would have to bend down to fit in.
He said: "I had to crouch down and once I was in it was completely silent.
"There were a few spiders in there but that was it. It was raining so the slope down was quite sludgy but inside the cave was bone dry."